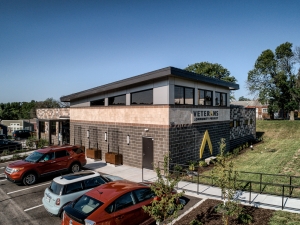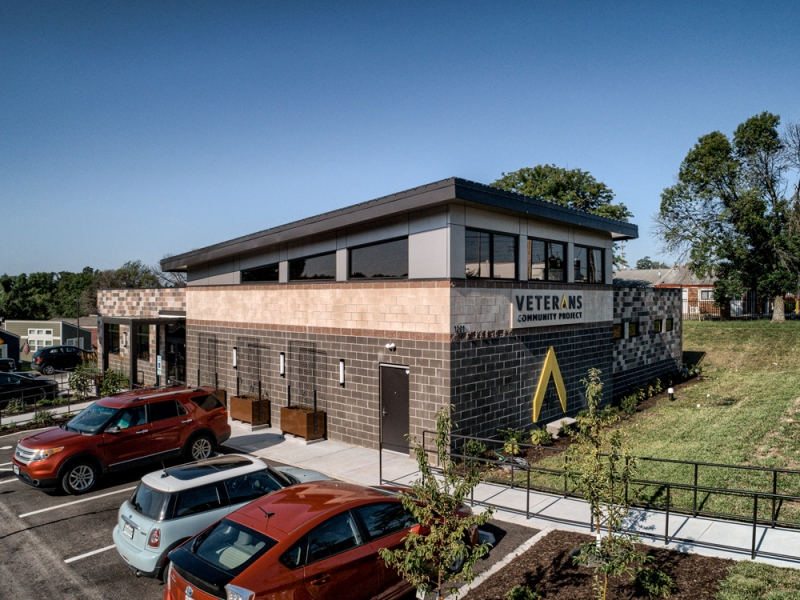 A3G Architects was honored to be the architect of record for the Kansas City Veterans Community Project (VCP). We worked with VCP from the start to help create the Outreach Center and then the Tiny House Village. The recently completed Community Building now provides the village with additional on-site wrap-around services to set veterans on a path of success.
The VCP Community Building offers support services and facilities tailored to meet the needs of veterans. The Community Building includes a therapy room, learning lab, exam rooms for dental, medical and veterinarian services, training kitchen, a pet washing station, and clean room facilities for new arrivals. There is also a large fellowship hall, staff offices, and a commercial kitchen. The fellowship hall also acts as a storm shelter for the village.
Contact us to discuss your project.