Most standard closets are just a shelf and a rod but installing an organizational system can turn your boring closet into something that ensures your clothes and accessories are always right where you need them to be. Closet systems can range from affordable to pricey—it just depends on what your needs are. There are plenty of options for those of you who want to go custom and work with the pros, as well as pre-configured and adjustable closet systems that are easy to install on your own.
Whether you have a large walk-in closet or a tiny reach-in, there is a perfect closet system for you out there. Below are a couple of options to think about for your closet.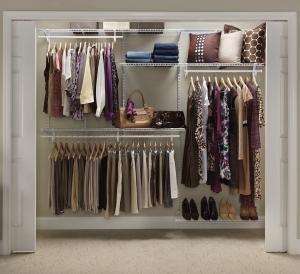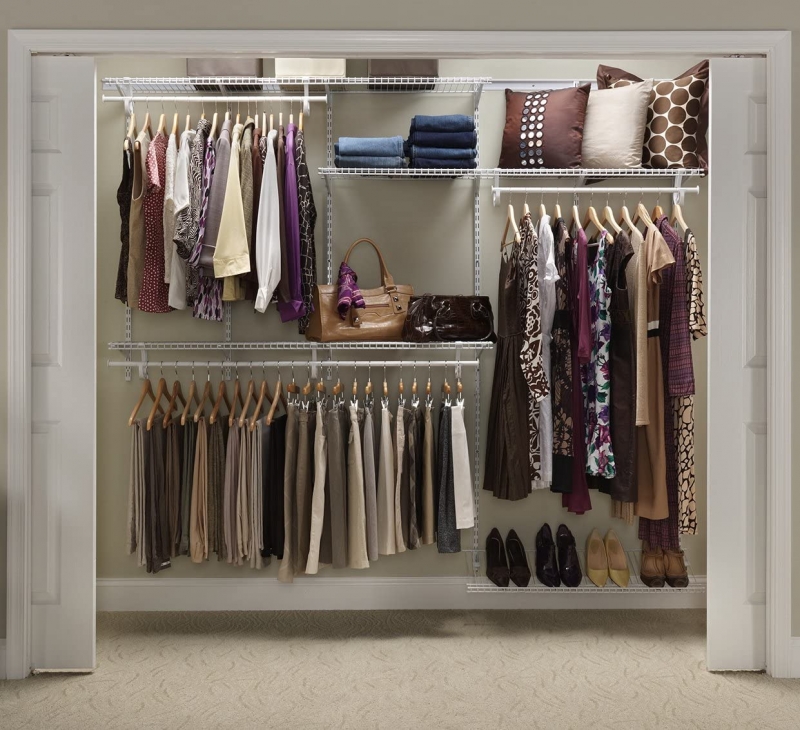 ClosetMaid
For an affordable, easy-to-install option, look for ClosetMaid products. Whether you want something that is simple and effective (like this all-in-one kit) or something that feels a little more upscale, there are options for you. You can find the ClosetMaid systems on Amazon and at other retailers.
California Closets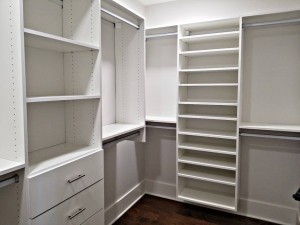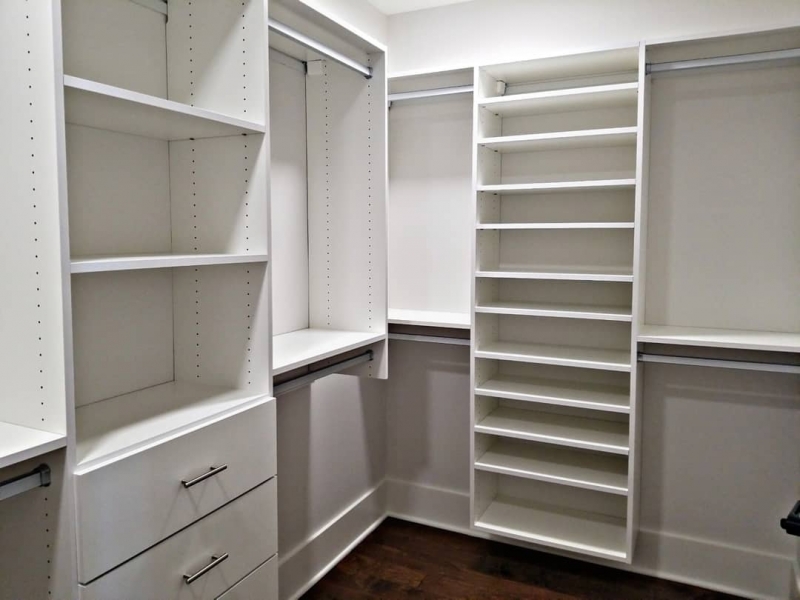 If you really want to go all out, design a custom closet with California Closets. This is the option for you if you are ready to design the closet of your dreams. We have worked with California Closets before and are amazed by all the different systems they offer.
Ikea Storage Solutions 
Ikea offers flexible storage systems are designed to help you keep all your things organized throughout your home. Each system has parts, such as shelves, frames and cabinets that you can put together in unique combinations to suit your space and needs. Ikea has 12 different closet solutions that is customized by you.