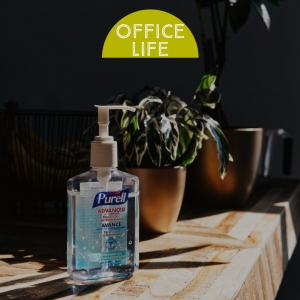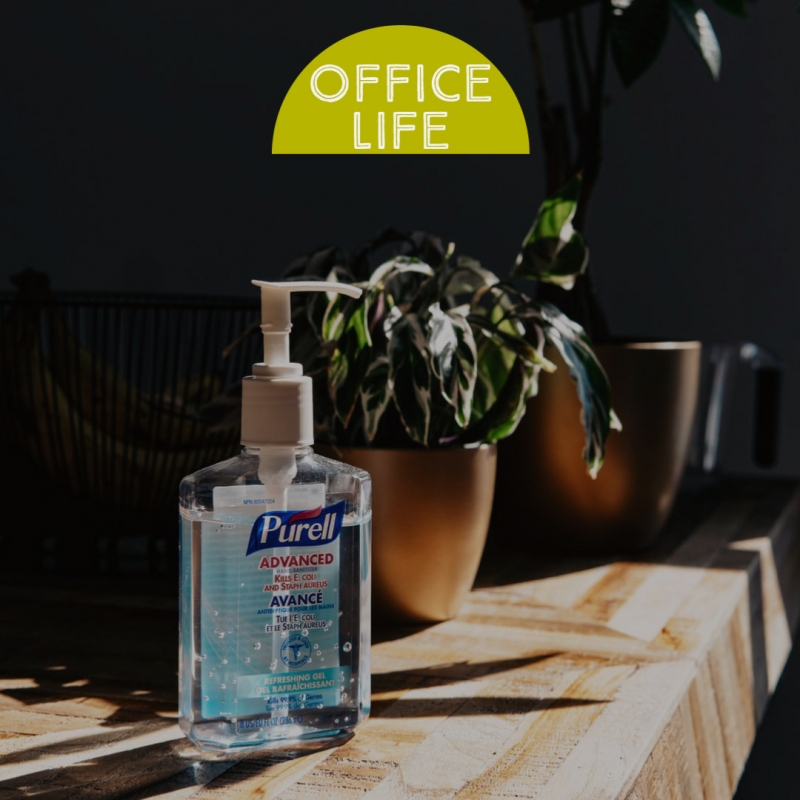 For many, the question of returning to the office is uncertain. Even more uncertain is what the office will look like when they do return. Many employers are likely to hold off on drastic design changes and opt for more flexible options. But you will definitely see some of these Covid19-conscious tactics to help minimize transmission.
Private Spaces. The open workspace concept was already on its way out, so it's no surprise you'll see more spacing between desks. This could include cubicles, screens, panel walls, or markings on the floor to designate proper spacing for social distancing.
More Hygiene Stations. You can definitely expect to run into stations with hand sanitizer and/or wipes all over the place.
Less Touch Points. To discourage the spreading of germs, employers may encourage staff to go paperless and therefore reduce the number of printers/copiers. Other items you could see less of might include shared stationary like paper clips. Luckily, many people have naturally gotten used to using less of these items while working from home.
Increased Shared Work Spaces, or Hot Desking. According to global research completed by WKspace, more than 65% of employers and employees expect staff to continue to work from home for the short and long-term. This could lead to a greater need for flexible workspaces as employees rotate in and out of the office on different days. This option has its controversy and the need for cleanliness is key.
Overall WKspace's research concluded employers and employees wanted greater flexibility on how and where they work. They'd like spaces that are digitally connected and efficiently designed around a variety of uses.
What they don't want? Feelings of presenteeism and inflexible working culture. Avoid large open plan work spaces or resimerical designs.