Wayfinding design plays an important role in directing the flow of people. Varying patterns, colors, materials, and signage provide a visual directional prompt. As the school year begins and we continue to battle COVID-19, there are many details to consider when it comes to protecting the health of our communities. The importance of design will have a greater impact on how schools operate.
A3G Architects has designed several classrooms and childcare spaces with a strong attention to detail and wayfinding. From check-in stations to flooring, the materials and products A3G utilizes are selected with a high priority for safety, cleanliness, and durability. We now offer design services that implement recommendations from the Center for Disease Control (CDC).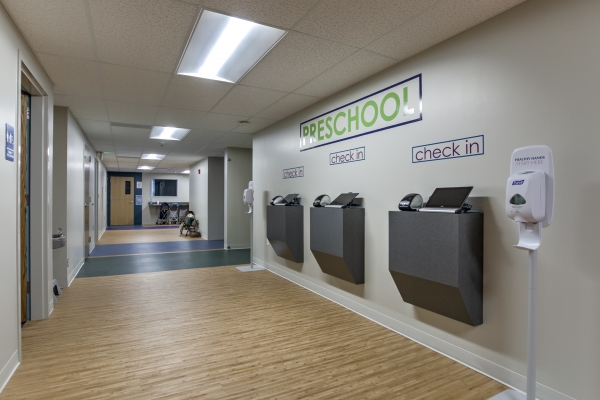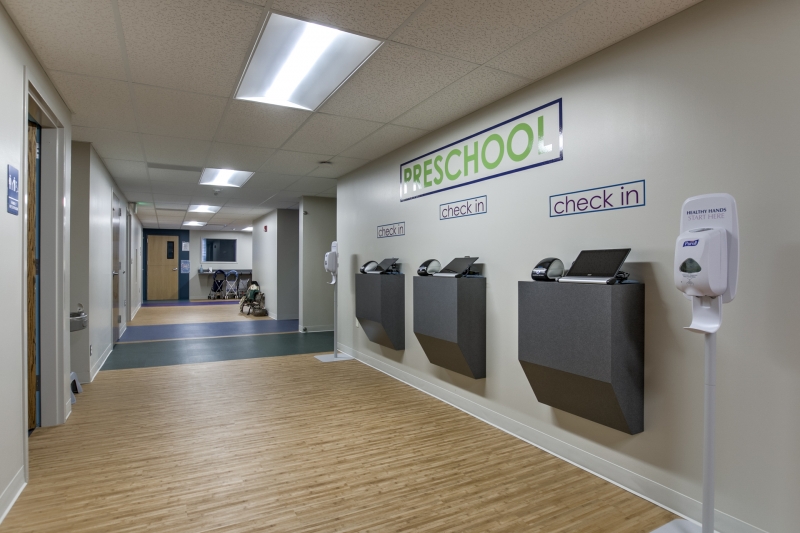 CDC encourages several design related modifications to schools to help slow the spread of COVID-19 in their Readiness and Planning Tool for K-12 Schools. Changes have been suggested for areas both inside and outside the classroom and include some of the following items.
Learning Spaces
Modify learning spaces as applicable so there are fewer students per group
Space seating at least 6 feet apart and turn desks to face in the same direction
If it is difficult for students to keep at least 6 feet apart in the classroom, install physical barriers, such as sneeze guards and partitions on desks
Keep each student's belongings separated from others' in individually labeled containers, cubbies, or designated areas
Communal Spaces
Provide physical guides, such as tape on floors and signs on walls, to promote social distancing
Add physical barriers in areas where it is difficult for individuals to remain at least 6 feet apart, for example:

Reception desks – install a sneeze guard or partition to the desk
Bathrooms – install plastic flexible screens between bathroom sinks

Identify an isolation room or area to separate anyone who has COVID-19 symptoms or who has tested positive but does not have symptoms
If you are looking to slow the spread of COVID-19 and need modifications made to your space, contact us today.