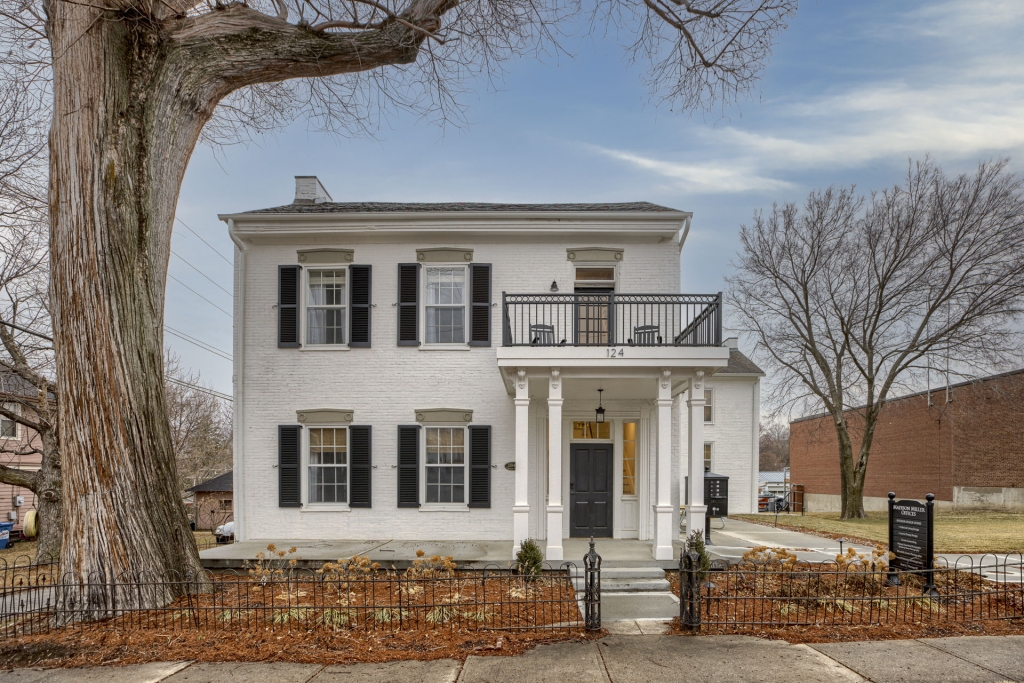 Project Description
The Madison Miller House sits just one block off Liberty Missouri's historic downtown square. It was built by the first mayor of Liberty in 1840 originally as a 2-story house with one room on each level. Several additions were made shortly after increasing the size to over 6500 finished square feet. Converted into apartments and given a 2400 square foot 2-story wood frame addition in the 1930s resulting in some of the original exterior being covered over and multiple exterior openings created to allow access to the apartments. The home fell into disrepair and was foreclosed on and left vacant and unattended for several years. More recently purchased and gutted by someone with the intentions of renovation. Unfortunately, that owner was unable to move beyond gutting the interior and the home was again left vacant for several years.
Capstone Homes, LLC owner Ken Personett purchased the property in December 2018. Ken saw potential in the property and was determined to restore it to its previous glory. After completing all the structural and utilitarian systems, it was time to restore the details to this historic home that made it a jewel in its day. Replicating missing trim and doors, custom-made window sashes designed in the style of the missing originals. Original plank flooring that had spent years under layers of hardwood, linoleum, and carpet was salvaged and reused.
Bordered on three sides by commercial properties and just one block from historic downtown Liberty, converting the space into commercial offices was the most appropriate use and ensures viability for years. There are now eight businesses that call the Madison Miller House home!
Project Details
Location: Liberty, Missouri
Built Date: 1840
Size: 6,500 sf
Categories: