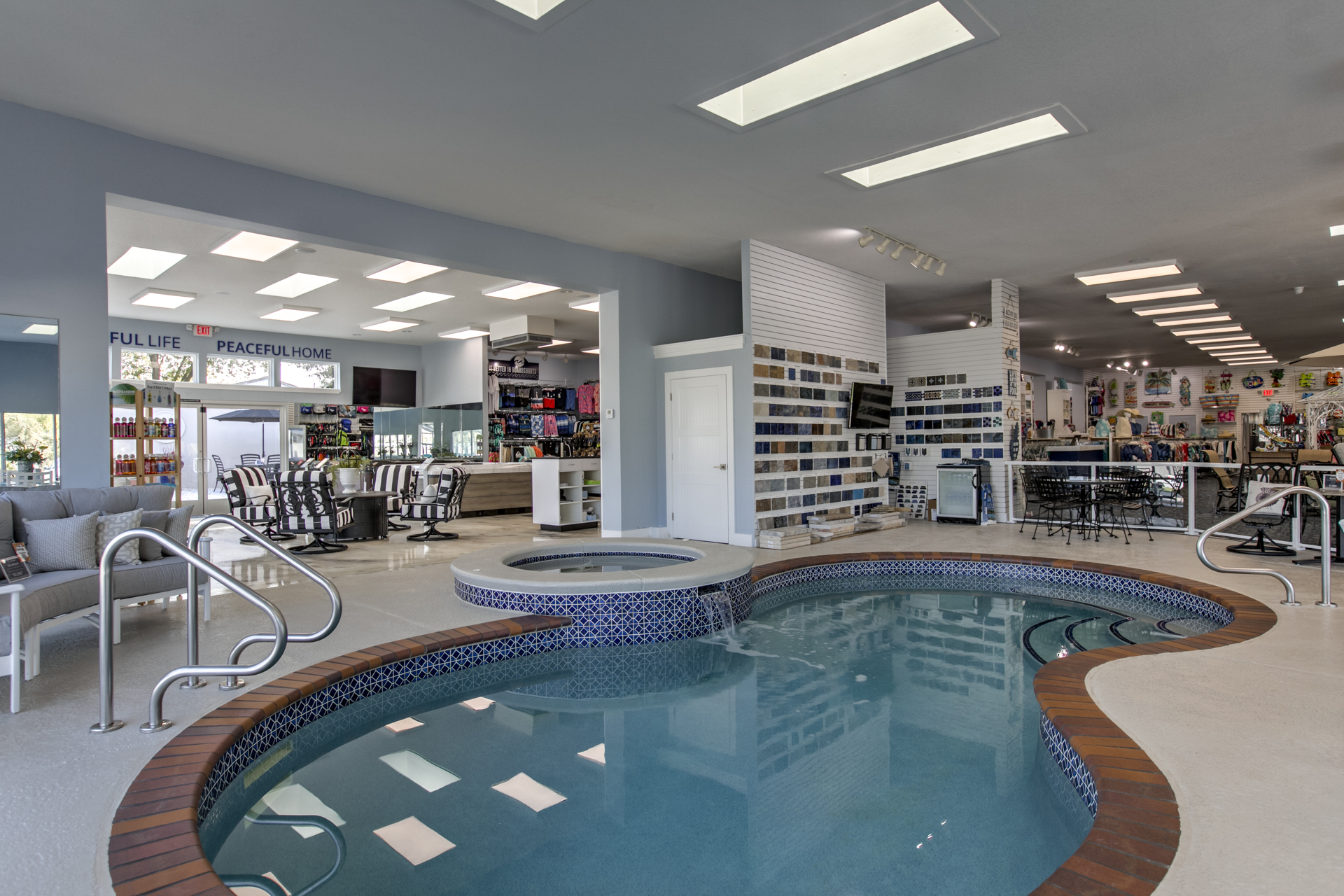 Project Description
A3G recently completed a 4600sf addition to the Swim Things showroom in Blue Springs.  The addition included additional spa showroom, retail display, dressing rooms, stock room, staff offices, locker area and two restrooms.  The owner also completely refreshed the existing showroom and pool display. The exterior design included adding another trellis, creating an outdoor display area and create a separate staff entry at the rear of the building.
Phasing the project allowed the bulk of the new space to be constructed adjacent to the current building and brought almost to completion before connecting the spaces and allowing for minimal downtime for the business.
Now when you walk in you can see throughout the entire space and know instantly where to direct your attention for what you are looking for. New flooring, lighting and paint throughout brightened the entire space creating a cheerful shopping experience as well as a better work environment.
Project Details
Location: Blue Springs, Missouri
Renovation Date: 2020
Size: 4,600 sf
Categories: