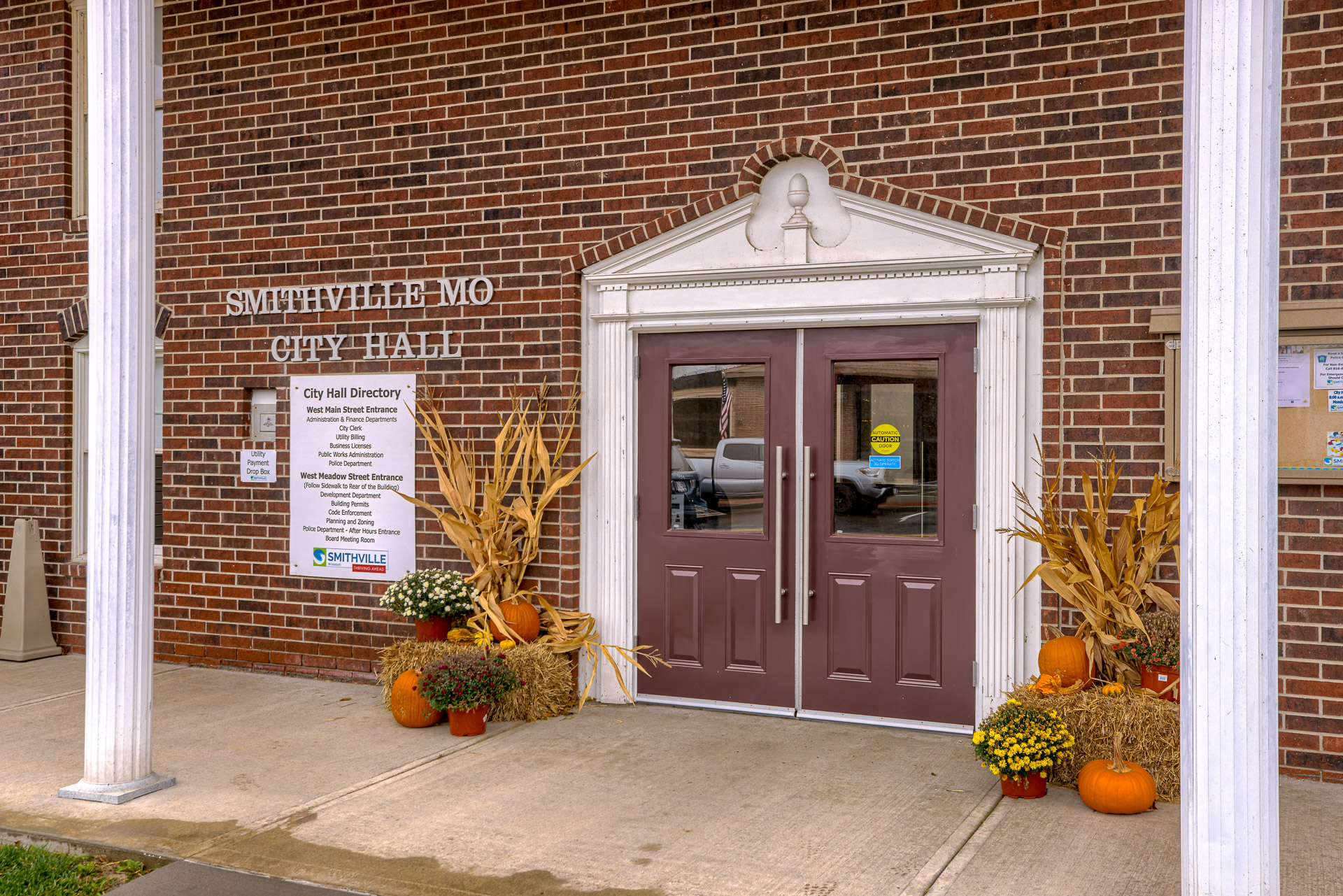 Project Description
The redesign of the Smithville City Hall Council Chamber presented several design challenges. This multi-use space was connected to the Police wing, the Administration wing, the two restrooms and staff break room.  This created noise and sightline issues that were disruptive when the space was in use. This layout combined with high ceilings and hard surfaces made for a very loud meeting space with constant interruptions. City staff came to A3G with these challenges and we worked together to come up with several clever solutions to solve all of the issues as well as create a more updated and professional feel.
Creating a separate corridor allowed the traffic to flow throughout the building without coming through the Council Chambers. The room was actually larger than needed so creating this corridor did not take away any functionality within the space. A large closet was provided to store additional furniture to allow various configurations in the main Council Chambers so it can easily serve multiple functions.
Providing an acoustical ceiling at a more appropriate height and soft recycled plastic flooring helped reduce noise even further. The flooring looks and feels like carpet but allows for the cleanability and longevity of a hard surface material.
Finally, we rearranged the room and created a paneled backdrop for a custom council dais. This last detail finished off the update of the space and allows for a formal meeting space when needed without taking away the ability to use the space for other purposes.
Project Details
Location: Smithville, Missouri
Renovation Date: 2020
Size: 1,680 sf
Categories: