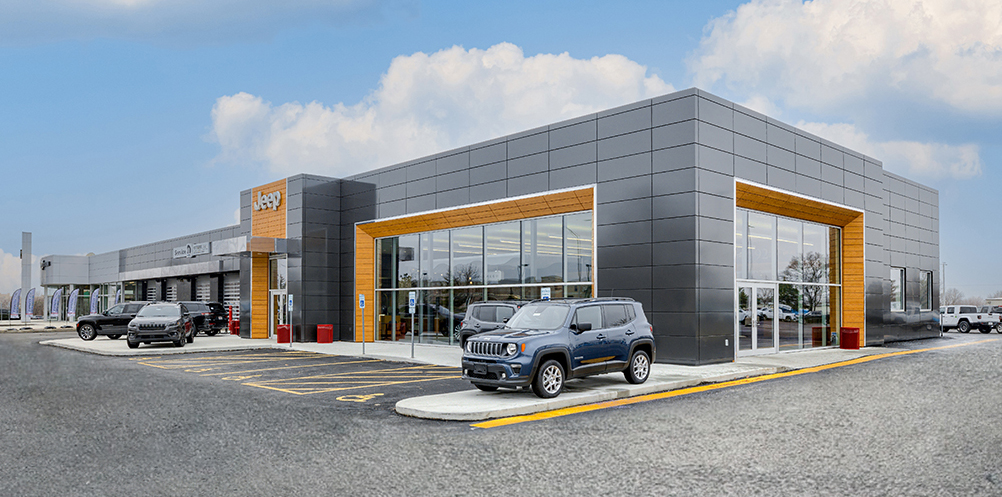 Project Description
A full interior and exterior showroom renovation for the Jeep, Chrysler, Dodge, and Ram Dealership in Olathe, Kansas with the help of Rothwell Construction. We redesigned the exterior entry that leads directly into a dedicated Jeep showroom. Details integrated throughout the design like custom glass etched with the iconic Jeep grill logo, merchandise area, and Jeep history timelines running along the ceiling speak directly to the Jeep lover. New office spaces for sales and administrative staff, a new boardroom, and updates to the service area were included as well. The design meets all the branding standards set by the parent company Stellantis. We applied corporate brand standards to this existing dealership and helped create a cohesive vision for the space within the existing building parameters.
Project Details
Interior and Exterior Renovation
7,500 square feet
Olathe, KS
Competed Fall of 2022
Complete interior and exterior remodel of both showrooms.  Finish upgrades to Service. All-new Jeep showroom design.