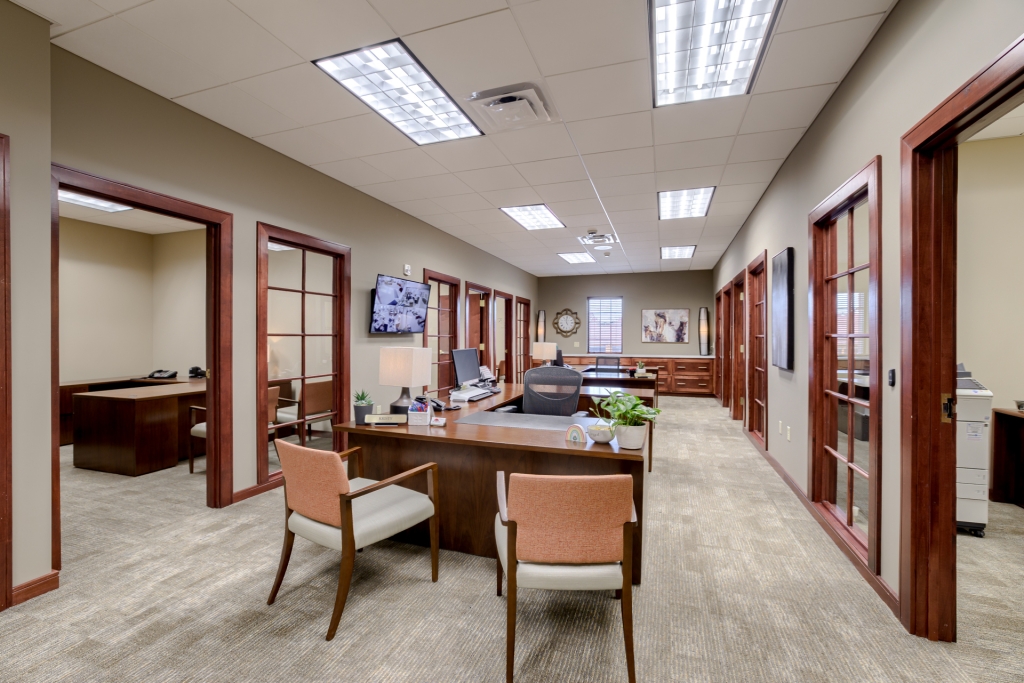 Project Description
Pony Express Bank in Liberty was growing, and they were feeling the growing pain in their current office space. They needed more private offices and a bigger breakroom for office events and networking. The good news is that they had the space it just needed to be redesigned to fit in everything this growing bank needed for its employees to be comfortable and serve their clients well.
The interiors team at A3G evaluated the current layout and available space to see what was possible. By reallocating space that was currently being used for storage, reconfiguring the current office space, and moving the conference room to the north end of the building we were able to give them seven new offices with an open office in the center. We also added additional exterior windows to bring in additional natural light. By moving the breakroom to an existing storage space, we were able to expand it and add a sliding glass to bring in even more natural light.
By matching the carpet and the new interior doors with the existing tiles, doors, and windows the renovation appears seamless with the existing interiors.
Project Details
Type: Interior Renovation and covered patio addition
Liberty, Missouri
Size: 3800sf