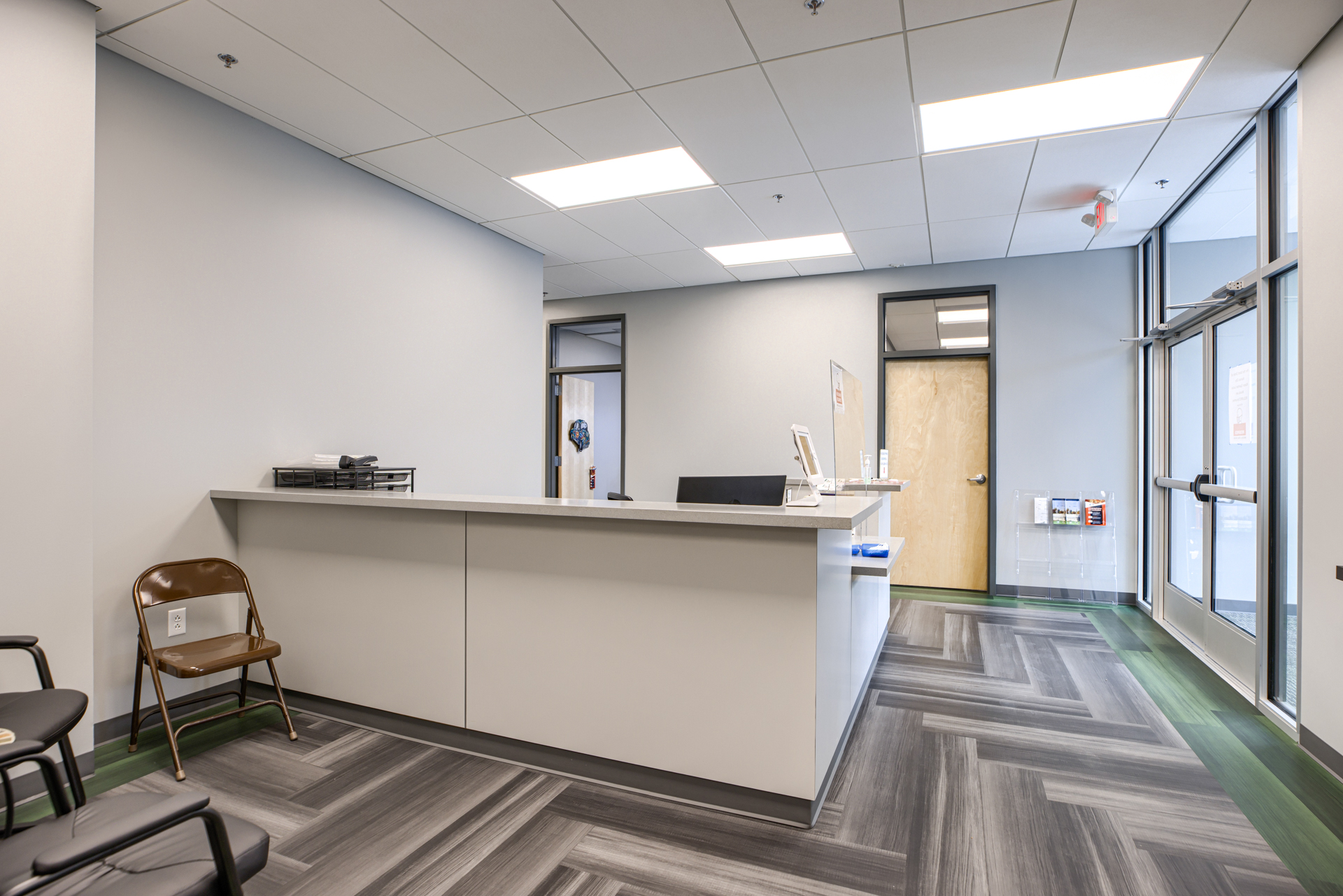 Project Description
A3G provided design and construction administration services for the total renovation of vacant space for Northland Neighborhoods, Inc. NNI, directed by former KC Councilwoman Deb Hermann, is a nonprofit organization dedicated to neighborhood improvement and revitalization in Clay and Platte counties. Recently Northland Neighborhoods dedicated their conference room to an icon of northland development, Raymond R. Brock, Jr.
This project consisted of interior renovation to the existing lower level of the former Antioch Mall located at 5330 Chouteau Trafficway in Kansas City. The 11,360sf space was a cold shell with no working HVAC or electrical in place. The complete interior and exterior remodel included offices to house Northland Neighborhoods INC., KCMO Neighborhood Preservation Office, KCMO Home Repairs and Housing Office, KCMO Health Department along with support facilities including storage, restrooms, conference room, board room and break room.
A3G provided complete design services from the schematic phase through construction administration. Mark McHenry, former Parks, and Rec director and NNI board member acted as the owner's representative for the project and A3G enjoyed working with Mark who brought great value to the project by problem-solving and attention to detail.
Northland Neighborhoods was a TIF commission project which required additional time to coordinate. A3G worked closely with NNI and Centric, the general contractor, to keep costs down during construction, evaluate pay applications to the TIF commission, attend weekly coordination meetings, attend biweekly construction administration meetings and oversee construction.
If you don't already know about NNI and live in the northland you should consider a donation to support this wonderful organization that helps keep our neighborhoods beautiful and help those who need assistance maintaining their homes.
Project Details
Type: Commercial Tenant Finish
Kanas City, Missouri
Size: 11,500sf
Completion Date: December 2020