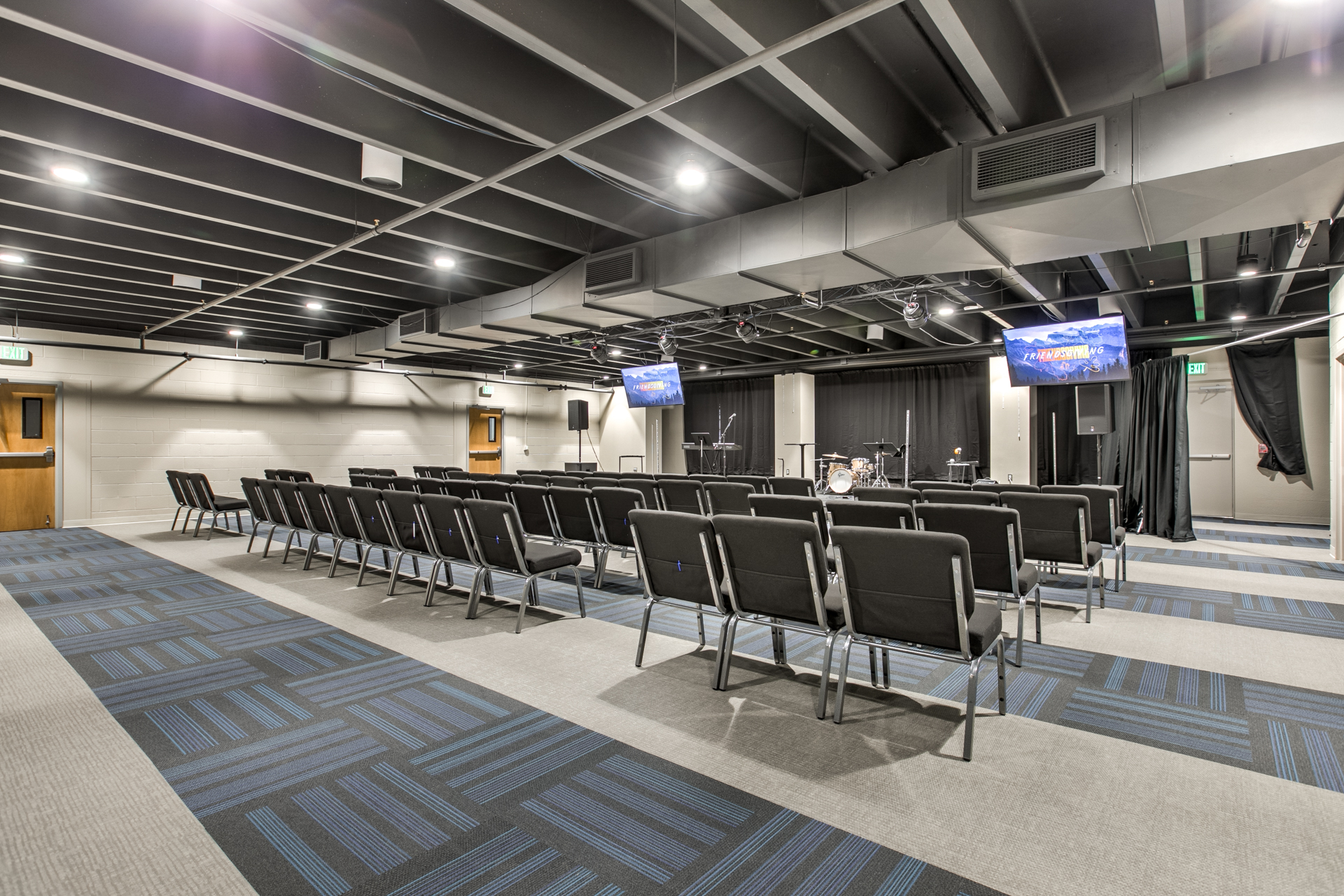 Project Description
The First Baptist Church of Lee's Summit project was an extensive renovation of the Education Building and Family Life Center. In addition to refreshing interior spaces, the project also addressed safety, circulation, and wayfinding. A3G presented multiple color scheme options to the Building Committee. A3G worked with a team of engineers to make the required modifications to the space.
The largest area of work was completed in the church's Education Building. All three levels were given an update with new finishes. On the lower and main levels, widening the main corridors and creating dedicated check-in stations helped to improve the flow of churchgoers. A new ramp was constructed from the nursery to add a level of safety and a sheltered vestibule was created to increase security.
Along with the Education building, the Family Life Center was renovated to add a chair lift and secondary exit from the lower level that houses the youth program. All new finishes refreshed the spaces and rounded out the update. An elevator was installed to provide accessibility to the lower level.
Project Details
Type: Interior Renovation
Location: Lee's Summit, Missouri
Size: 20,000sf
Completion Date: July 2019